Misting Cannon Product Introduction
Misting cannons have been widely used locally and worldwide for dust suppression. This machine is essentially a misting giant that produces a high volume of mist that spray out into a very long distance, which can be from 15m to 100m. The designed mist droplet size is scientifically proven to suppress PM2.5. It also generates a high density of negative ions by water droplets crashing in nozzle and targeted area. It greatly saves on labour and can finish any dust suppression task in a safer and more efficient way. We offer both economic and premium options that will suit any user's budget.
Benefits of A Misting Cannon
A misting cannon is the combination of water mist system and powerful fan. The mist cannon ushers in the new era of effective dust suppression and is ideal for large construction sites. A misting cannon is portable and therefore you can change its location according to site progress and requirements. Setup is simple, just one power plug and one water pipe plug can start its operation, from 35m to 60m.
Product Diversity
We have selected high-quality products from Italy and China, which gives you the best mist cannon option that fits both your budget and needs.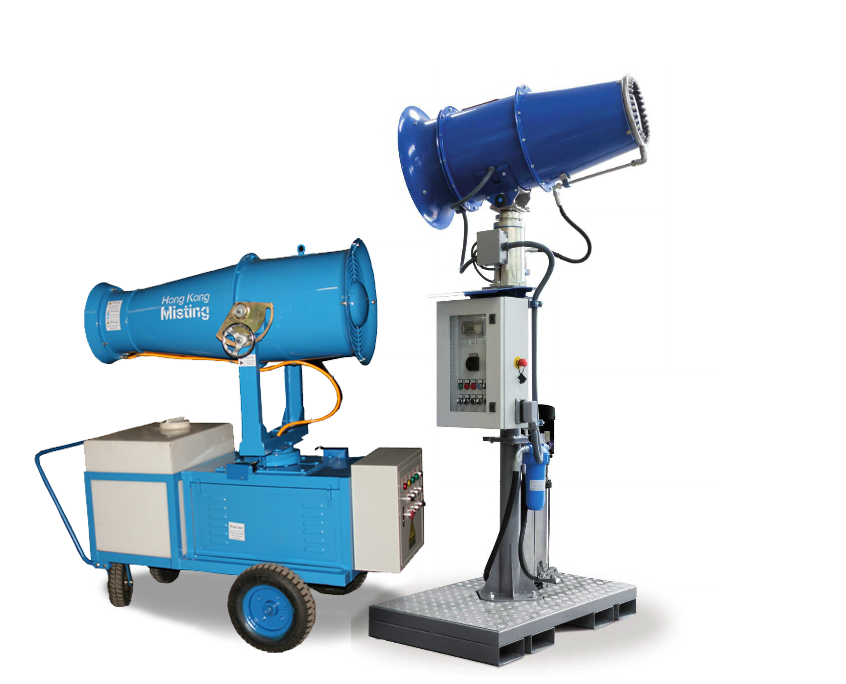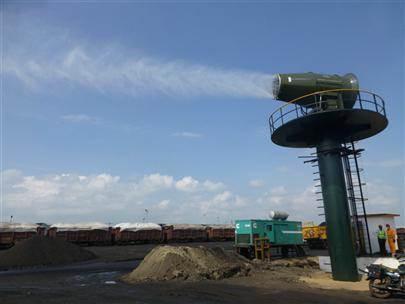 Far Range
With a powerful fan, the mist can go as far as 35 m to 60m. The fan motor plus water pump power is a 380V, from 8.8kW up.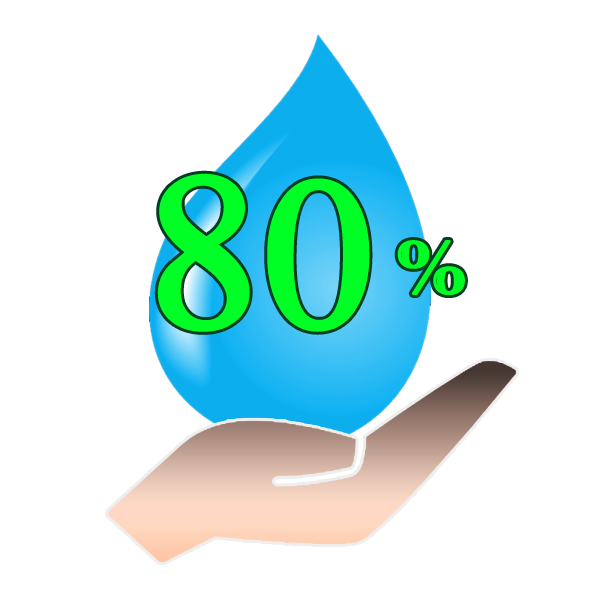 Saves Water and Labour
Compared to traditional dust suppression methods (like spraying water), a mist cannon saves up to 80% of water for a given field size. Also, there's no labour effort required as it's totally automated.
Effective Dust Suppression
A powered mist is an active capture method in dusty environments. When the mist flies close to the dust, water mist is highly adhesive and then sticks to help the dust settle on to the ground. The droplet size is scientifically proven at 30um for sticking dust particles in the air, and a misting cannon is generating millions of these small droplets.
A mist cannon can also help produce a mildly wet condition on the ground and helps prevent dust to fly around. This can effectively replace the need of a water truck and driver costs for any construction site. It can be easily achieved by simply setting the misting cannon with timer and automated swing functions.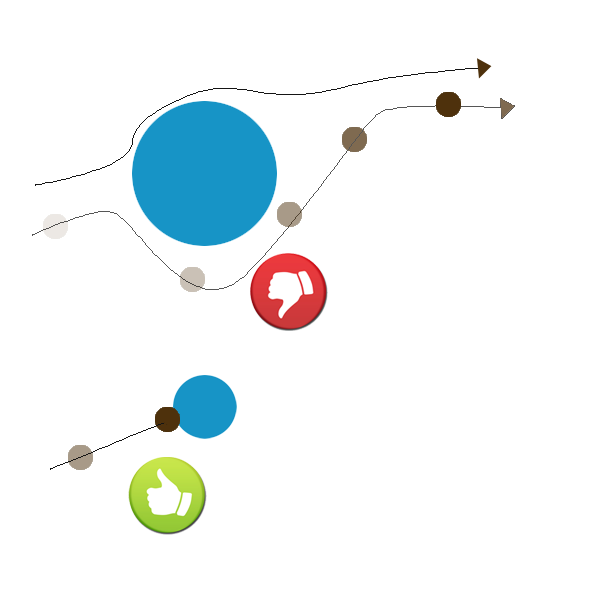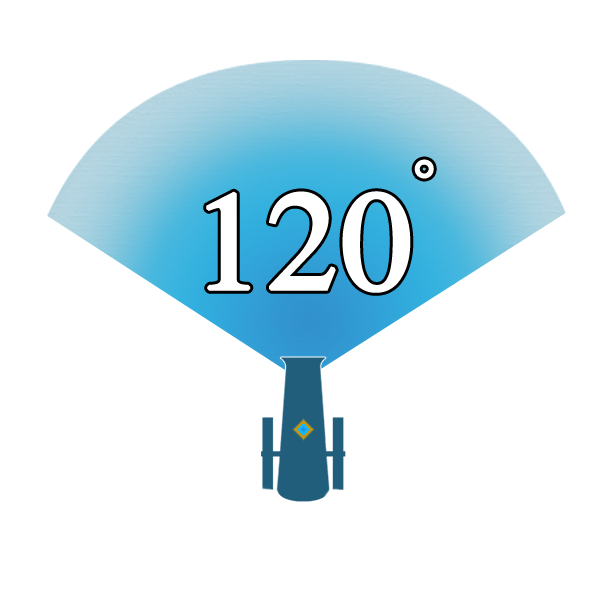 Greater Spraying Area
With its' 30m~60m misting range and 120'-350' rotation, mist can effectively spread all over the site over a great distance. Together with a duty timer, it can work independently with low energy usage. E.g 360' spraying for 60m, the total coverage area will be 11000m2 without taking into account wind conditions. It can be also time consuming for a driver to reach every corner of the site, and a misting cannon can easily achieve this.