Mist Way – Disinfection Tunnel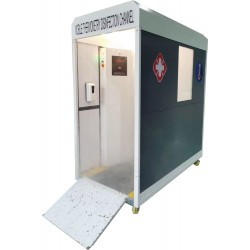 Mist Way – Automatic Disinfection Tunnel
All-in-one Disinfection Tunnel
Smart design for multiple functions -body temperature measurement, hands sanitization and whole body disinfection tunnel.
Specifications
Model: Mist Way
Voltage: 220V 250~300W
Sound level:  <36dB
Capacity of the water tank: 40L (for around 5 hours)
External dimensions:  2150(L)*1110(W)*2200(H)
Internal dimensions:  2150(L)*1110(W)*2200(H)
Weight: 350KG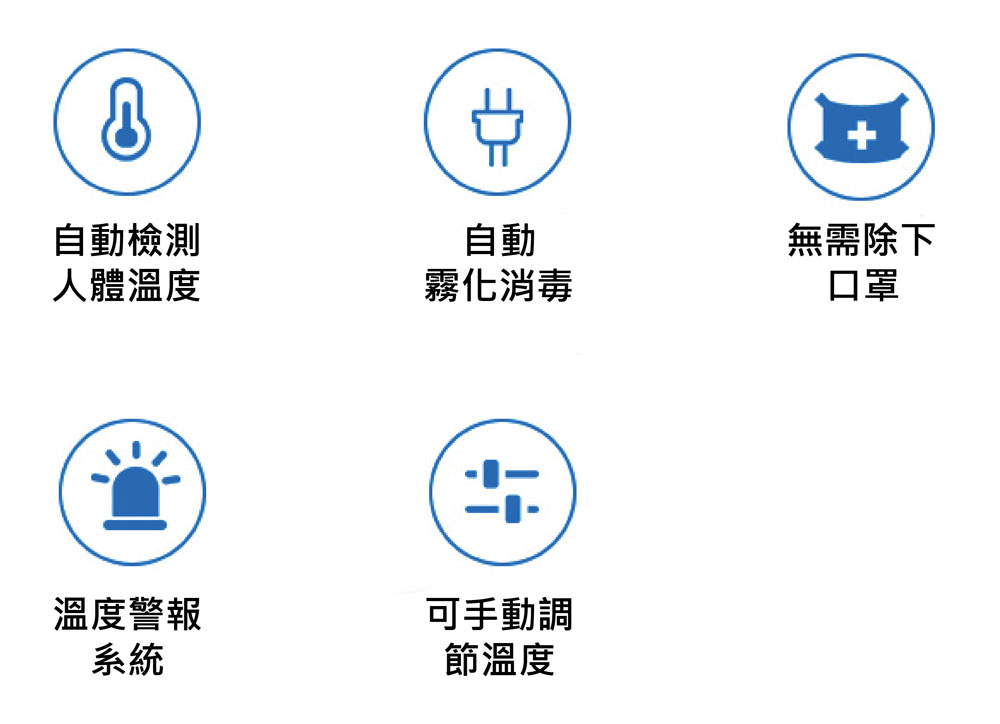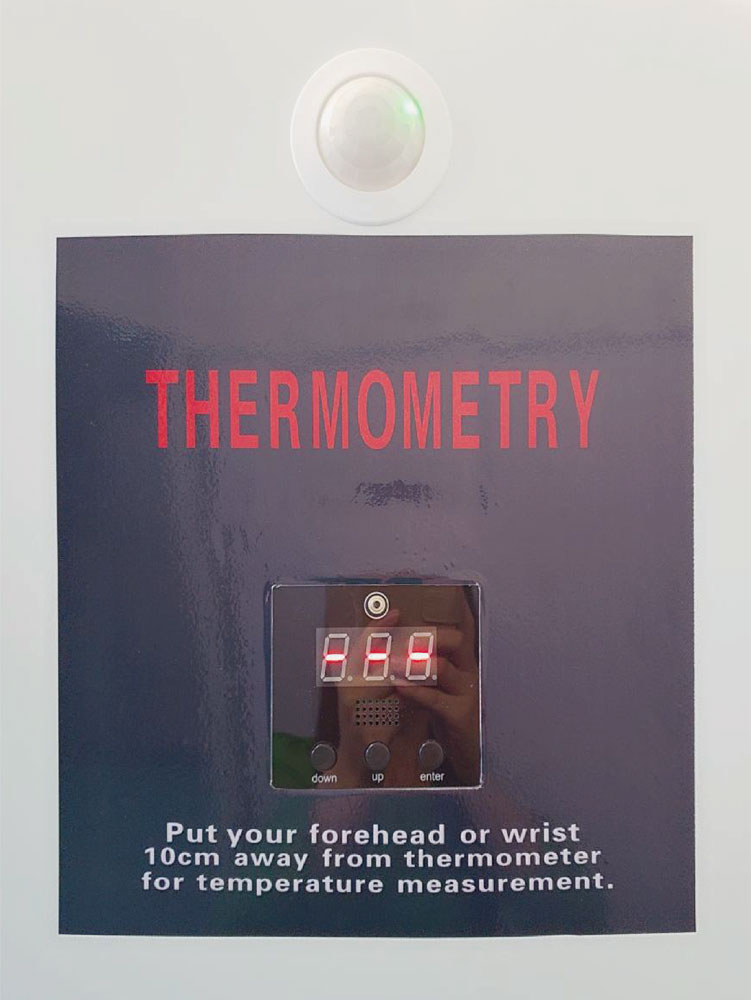 Smart thermometer with display: Adjust itself in different seasons to reflect body temperature accurately.
Infrared sensor: Use high accuracy sensor, non-contact design to avoid cross infection.
Display: Number
Ideal distance: 8-10 cm
Target object: forehead or wrist
Temperature range: 36-45
Normal temperature: Show the number
Abnormal body temperature: The alarm will be triggered (press enter to cancel)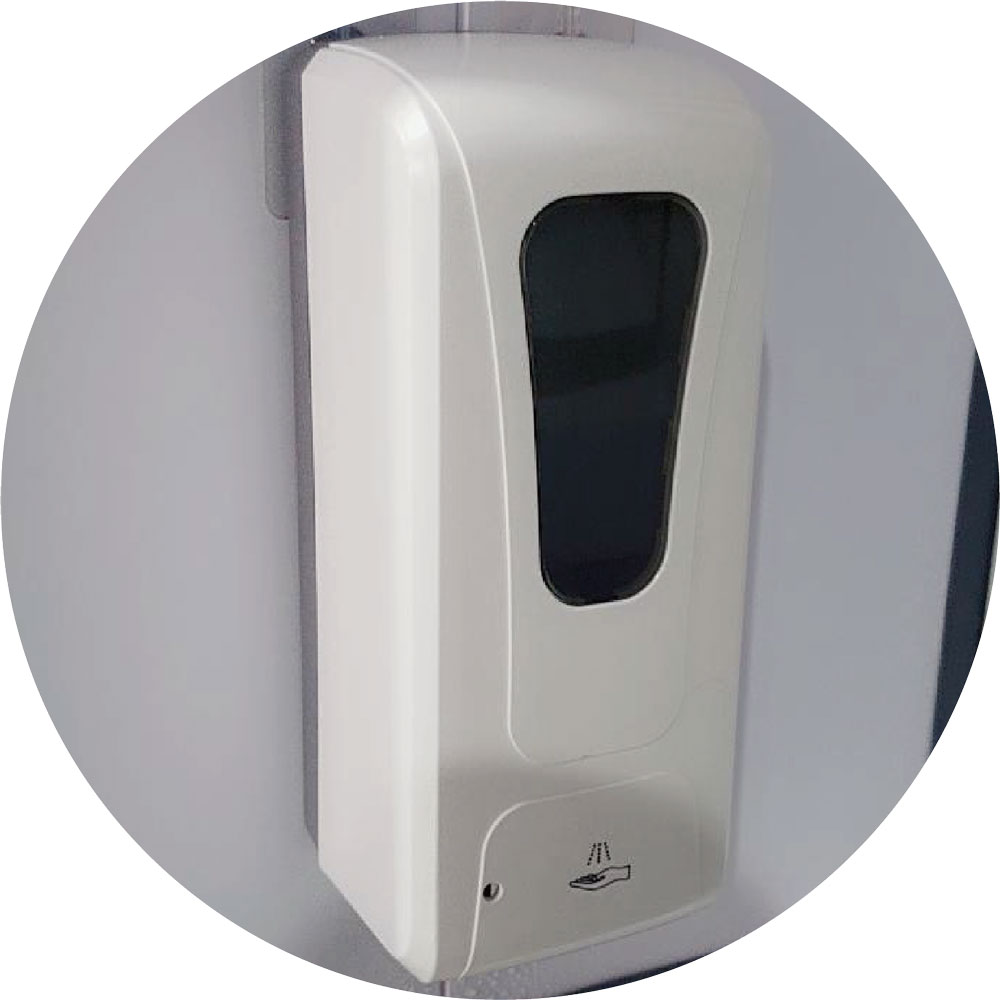 Smart sensing sprayer
The smart sensing sprayer is installed within the measurement area. Its non-contact design ensures safety and provides effective disinfection.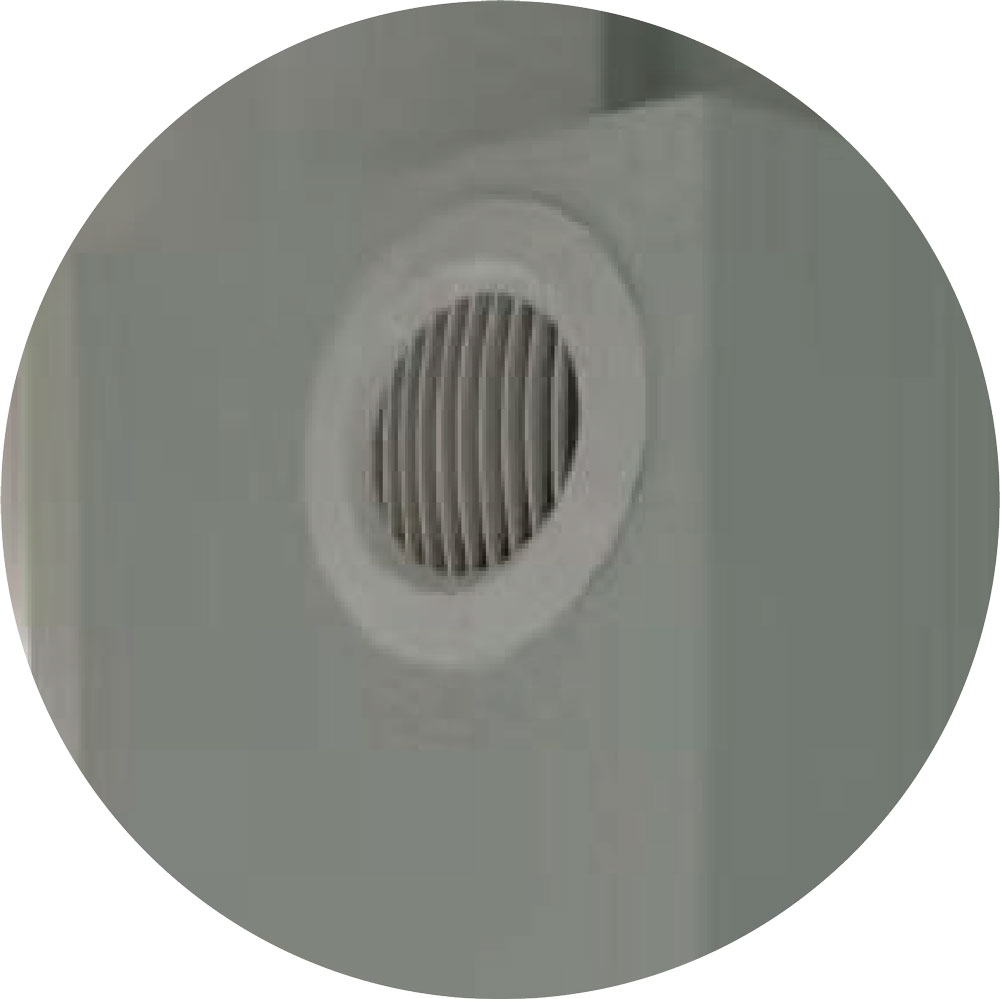 Sensor Switch and Ultrasonic Atomizer
1. A sensor switch is installed at the entrance. Its highly sensitive sensor makes  the measurement area larger.

2. When the sensor has detected a person, the ultrasonic atomizer will be turned on automatically, spray the sanitizer into the tunnel and start counting.

3. Ultrasonic atomizers are not harmful to humans. The atomizing area is separated with an anti-stick PYC plastic wall. Since sanitizers are atomized instead of spraying directly onto the face or body, it is more effective and efficient.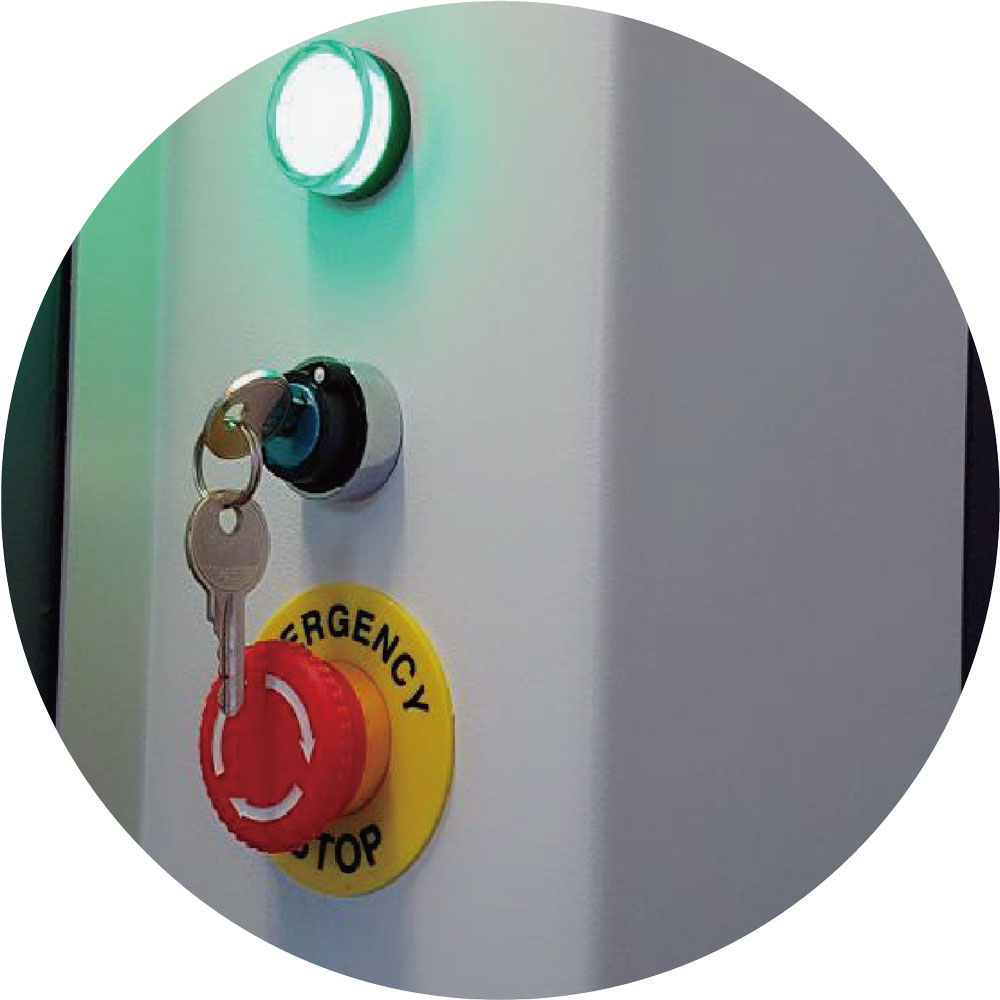 A key is needed to activate the tunnel to avoid any potential risks. An emergency stop push button is also available to ensure absolute safety.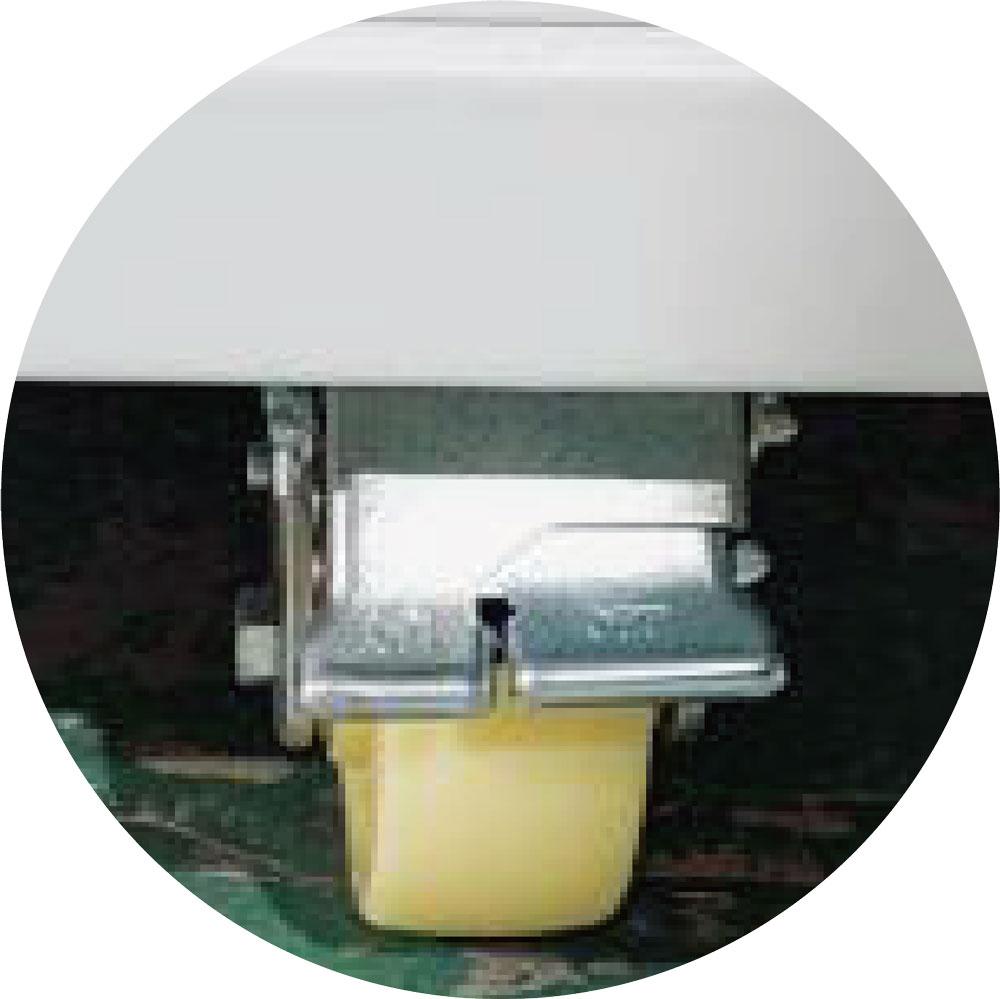 Universal wheels are designed with lock keys to avoid accidents.
*CE certified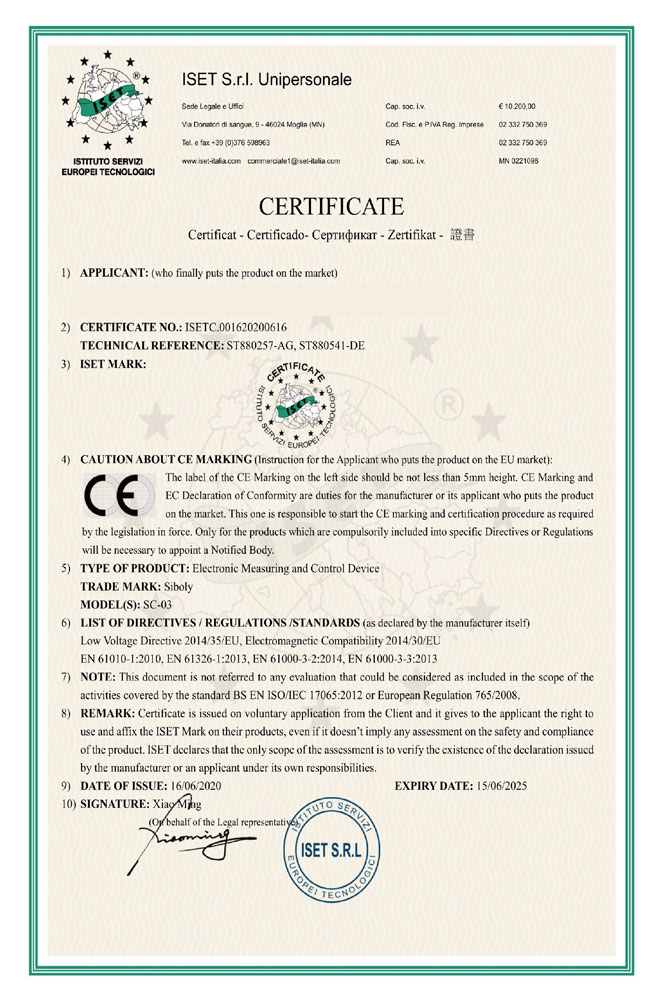 Sanitizers
Homemade natural disinfectant –Mist Pure – OZONE is available.