RTC01 Low Pressure Roof Top Cooling Mist System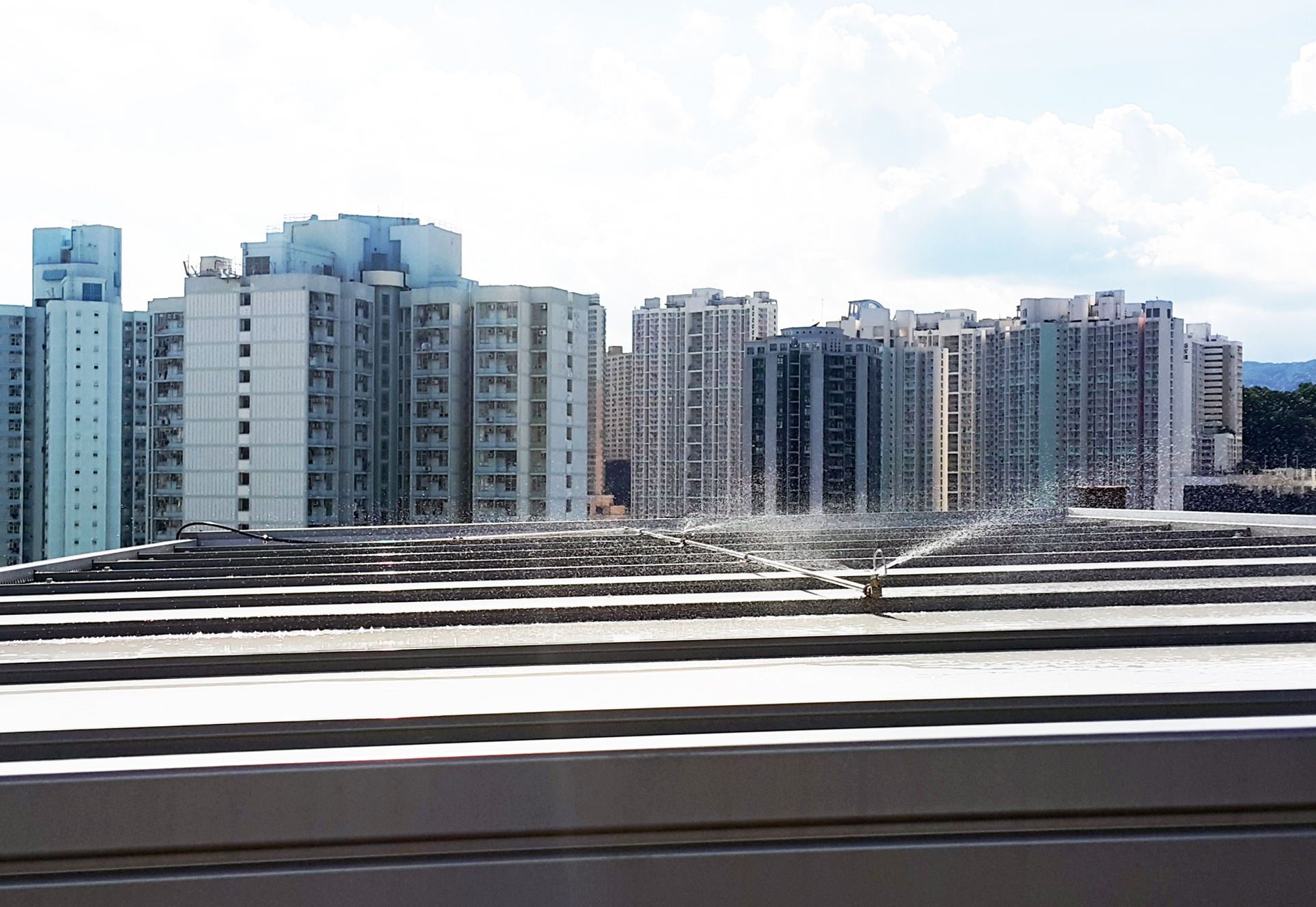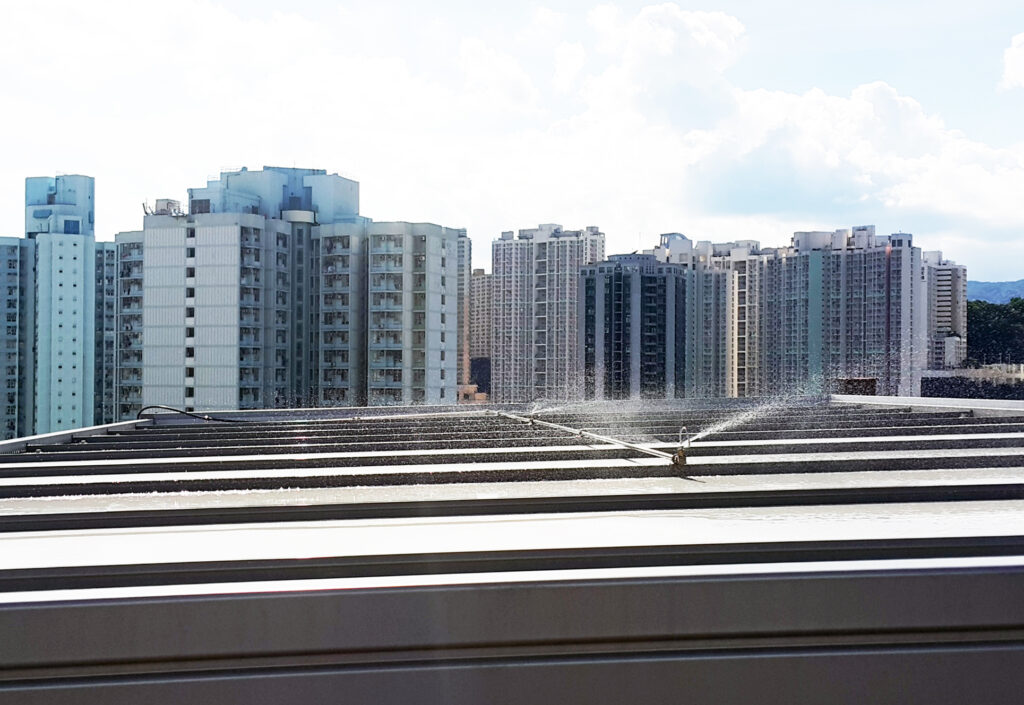 As roof top receives direct illumination from the sun, its temperature can gets very high and this contribute to the high room
temperature during summer. Our low pressure roof top cooling most system provides an effective, low cost and environmental
friendly way for roof top cooling, which in turns lower the load of air conditioner.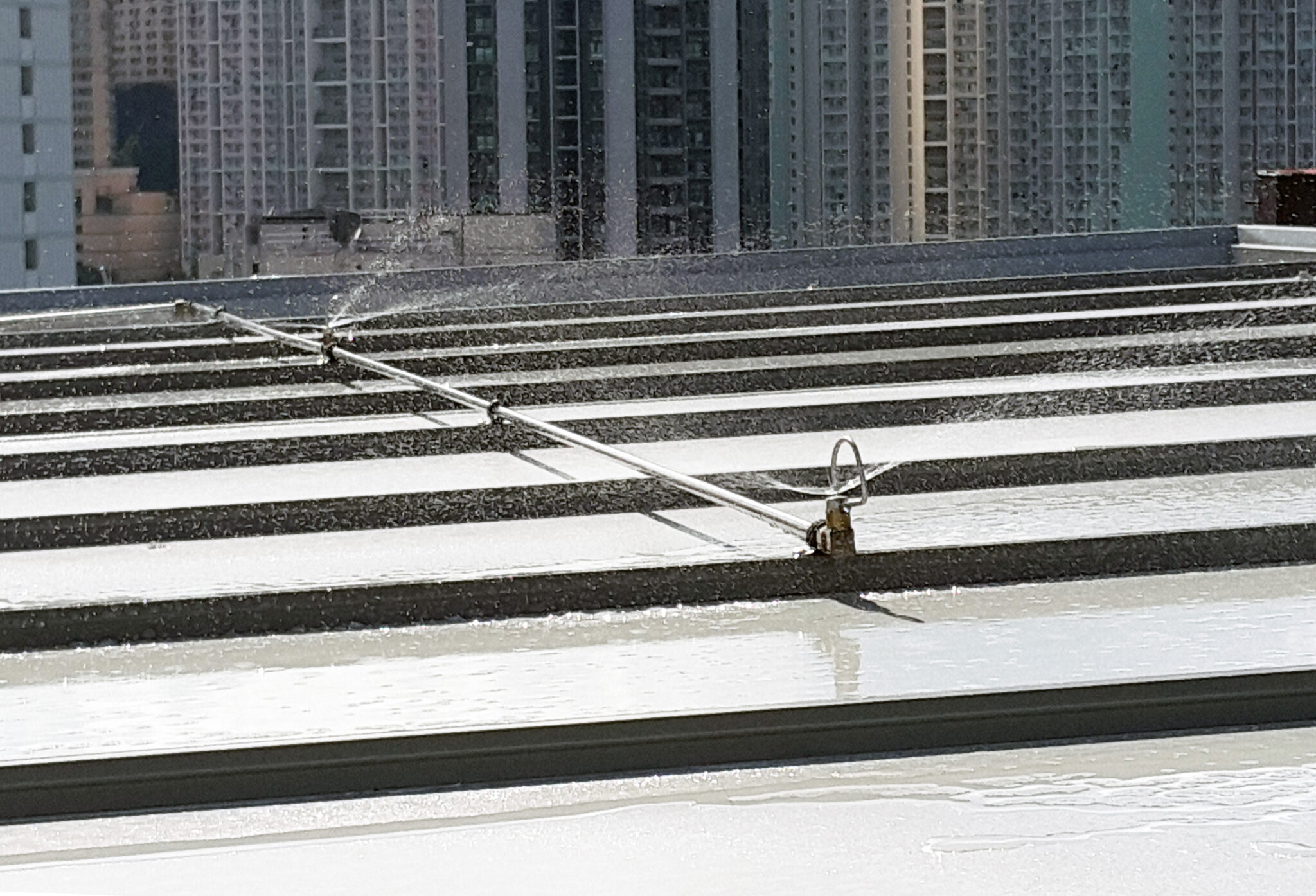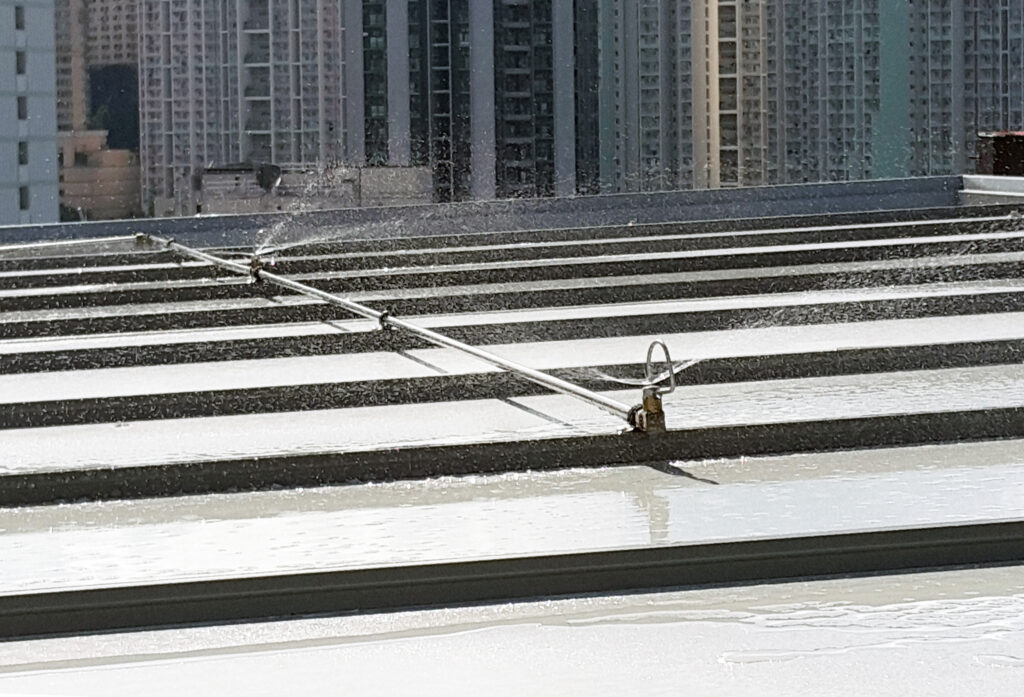 Nozzles installed above roof top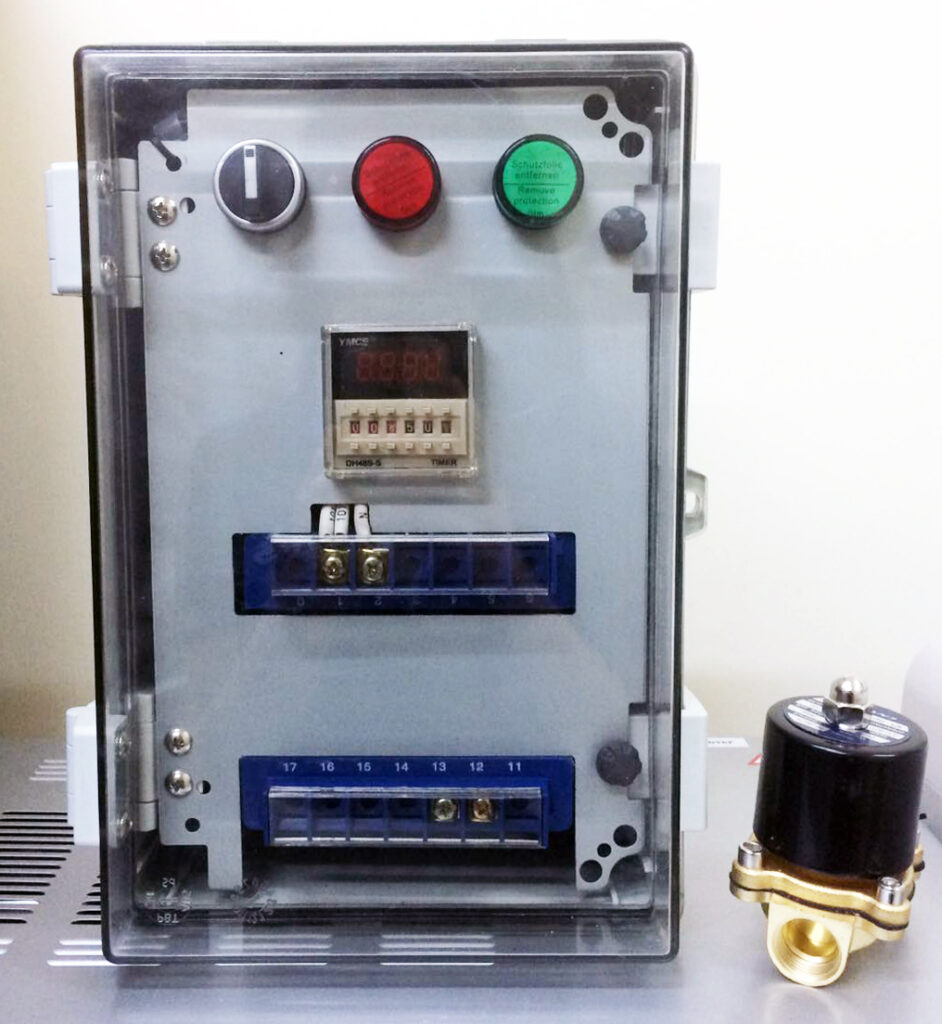 Water proof control panel
When outdoor temperature gets high (e.g. 36.3oC) in summer,
indoor temperature right under roof top can be even higher (e.g. 40oC).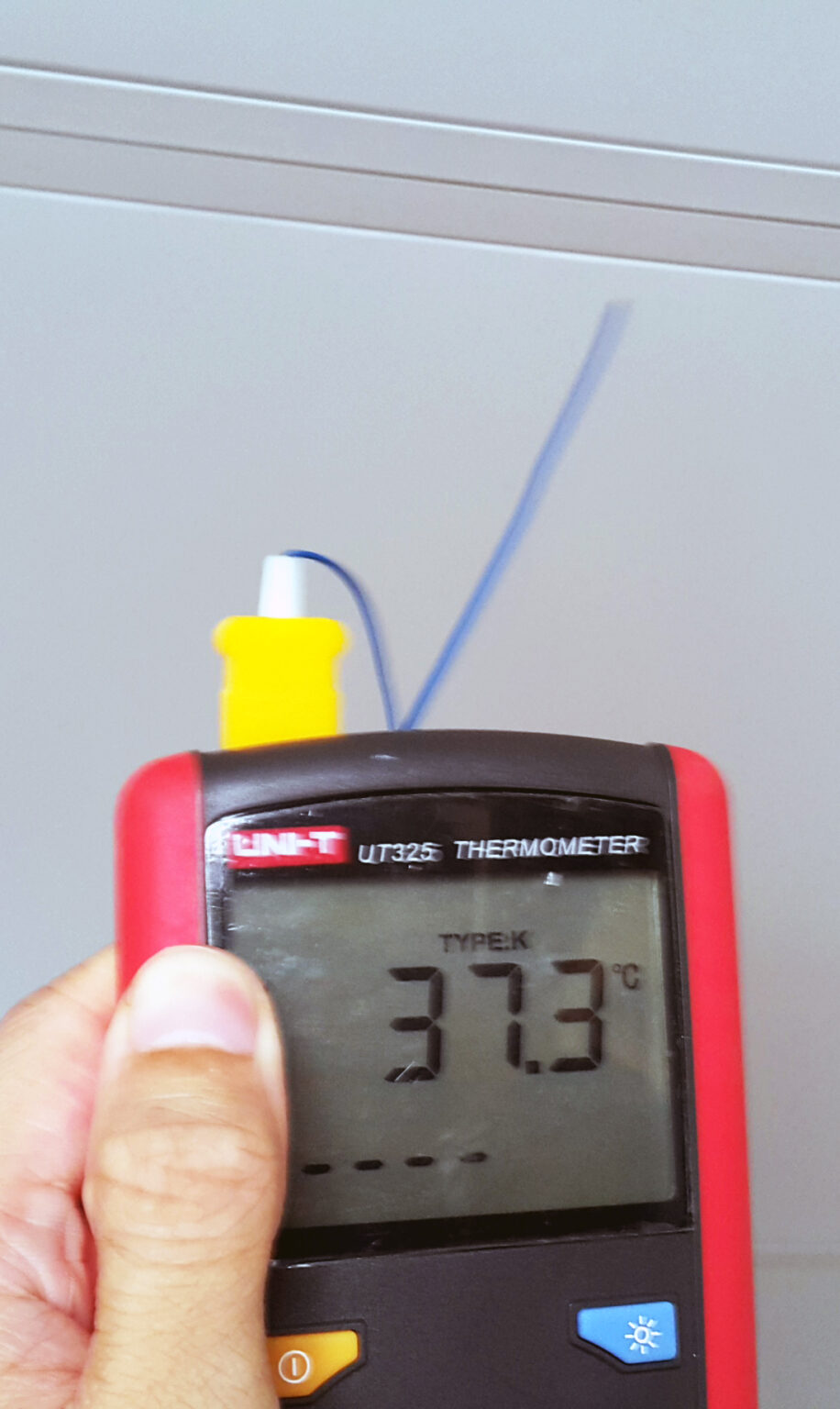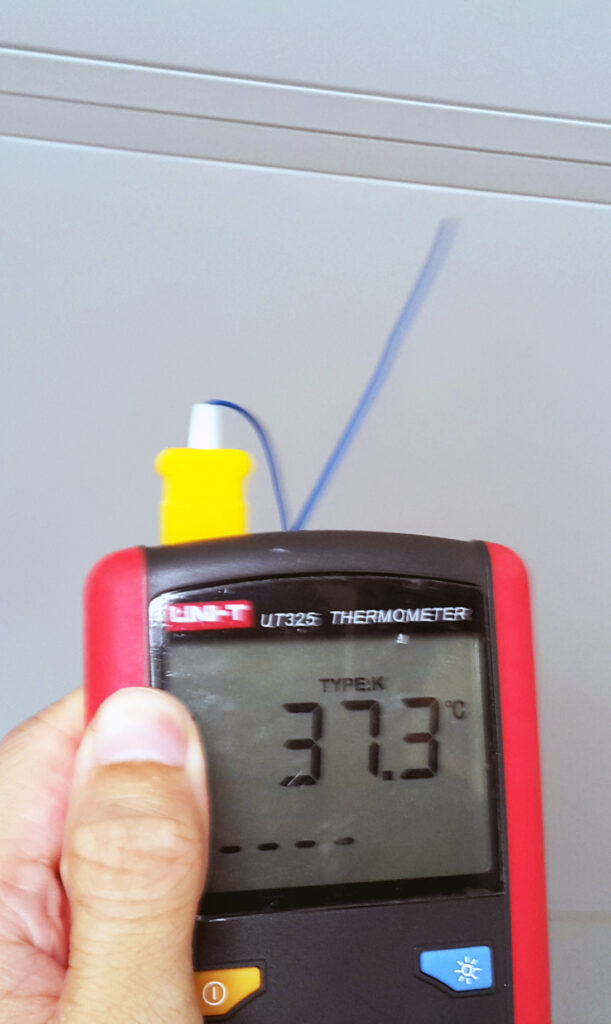 In only 5 minutes operation of the low pressure roof top cooling mist system,
the indoor temperature dropped significantly (e.g. -3oC), which became close to
the outdoor temperature.